BLUE ROCK FOUNDATION
WORKSHOPS
2021 SONGWRITING WORKSHOPS
honoring John Cook
The Blue Rock Foundation held four workshops for aspiring and professional songwriters in fall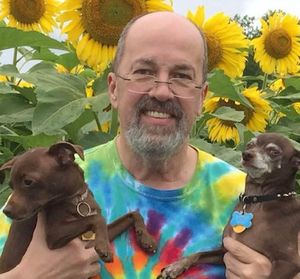 2021.  Our dear friend and avid supporter, John Cook, passed last year after a brave battle with cancer.  In his wake, there are dozens of artists that he supported spiritually and financially through the years.  John left a generous bequest to the Foundation to support a season of creative engagement.  His gift allowed us to offer workshops at a reduced fee and to enhance to the honorarium of the artist/instructors.  Nothing thrilled John more than for songwriters to discover new depths of the creative life they love.   
Each of the four workshops provided an all-day encounter to access our best kept songs. Sharing a non-judgmental safe environment, it proved a perfect opportunity to participants to bring a song to an acclaimed instructor with years of hands-on experience and a real desire to help us grow as a writer.
Guides: 
Willy Porter — Friday, October 29 
Jonathan Byrd — Friday, November 5 
Eliza Gilkyson — Wednesday, November 17 
Peter Mulvey — Friday,  December 3 
In summer 2021, Billy and Dodee Crockett, Blue Rock Foundation directors, streamed from Blue Rock Sunday mornings for 30 minutes of goodness — songs + positive reflections on the week. "It was five special weeks of
Billy and Dodee's Sunday Brunch
to start the day together. Streamed on FB Live and YouTube."
Jonatha Brooke Songwriting Retreat
"The Ranch - perfection. [There's no] better teacher than Jonatha."
"Beautiful in more ways than the architecture. It's your hearts that shine through"
" ...beyond anything I had experienced before. I left with a new fire and inspiration. Everybody was included [and this] deeply contributed to the whole experience. I admire the way your stewardship enriches and builds the community... "